BENEMED LED Operating light Single Dome, Double Dome, Mobile, Ceiling Mounted Different types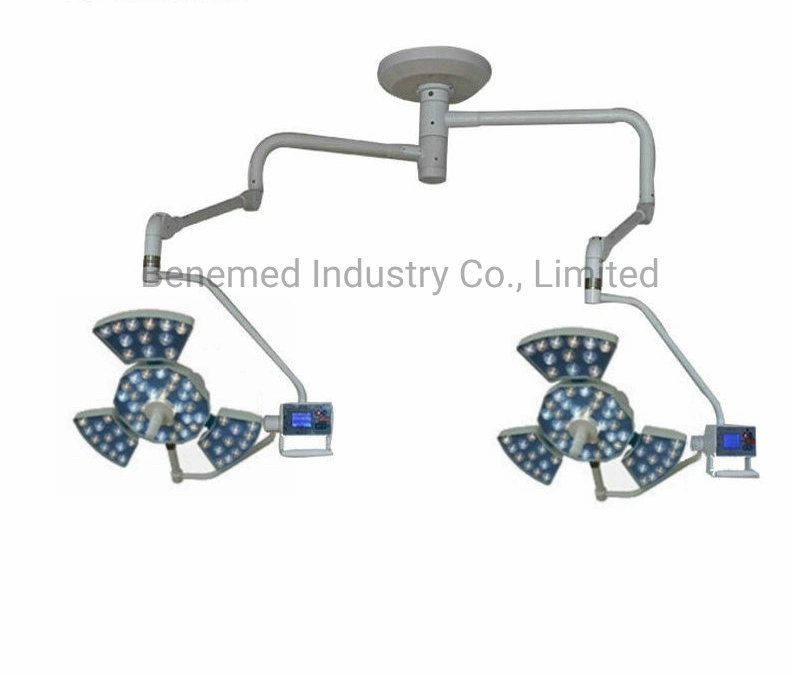 V series LED OT/OR Light is BENEMED bestseller models. With Petal design, imported brand LED bulbs, cold light effect, high color rendering index, high density, high uniformity, low glare, low electromagnetic interference, long lifetime and lower power consumption, etc.
V series LED OR/OT Light can be widely used in diversified operation occasion to meet the demand of the illumination, and it is the ideal illumination instrument of the modern operating theater.
Features:
1. Ideal Cold Light Effect.
2. Shadowless Effect
3. Excellent Material
4. Petal Design
5. Long Life and Energy Saving
6. Advanced Digital Imaging Technology
7. Optional Battery (For Mobile Type)
8. Optional Imaging System (Camera, Software, Monitor)
Technical Specification and Parameters of V series LED OR/OT
Item

Model :V4+4 ; V4+5; V4+6; V4+7; V5+5;




V5+6; 5+7; V6+6; V6+7; V7+7

Color Temperature (Kelvin)

3500 ~ 5000 adjustable

Illumination (LUX)

120000 ~ 180000 adjustable

Focus Beam Depth (mm)

≥ 900

LED bulb lifetime (hours)

80000

Spot Diameter Range (mm)

100 ~ 300 adjustable

LED Chip Using Life (hours)

≥ 8000

Working Distance (mm)

500-2000

Doctor-Head Temperature Up

No

Operation Room Temperature

≤ 1ºC

Color Rendering Index(CRI)

97

Circuit Control and Panel

LED Display, Touch for Operation

Disinfection Handle

High Temperature High Pressure Disinfection

LED Chip Power

200W 12V

Power Supply

220V±10% 50HZ

Arm Unfolding Length (mm)

3436

Installation Height (mm)Model :V4+4 ; V4+5; V4+6; V4+7; V5+5;




V5+6; 5+7; V6+6; V6+7; V7+7

2500-3150