Ceiling fan Hanging Exhaust Fan for Cow House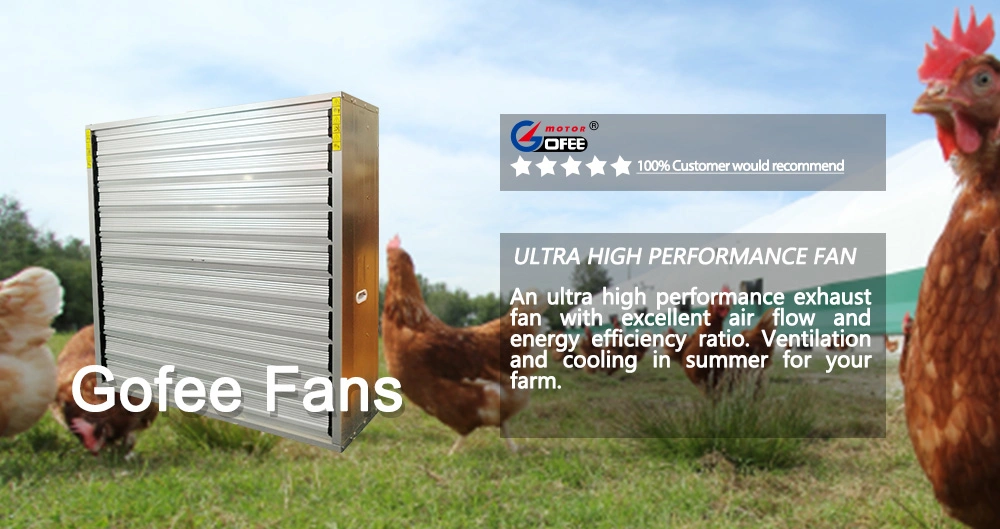 Advantages
Fan blade is made of mirror stainless steel by punch forming,;large air volume,no deformation,no dust attractive and durable.
Fan galvanized round frame with zinc-coated of 280g/sqm,increase zinc-coated layer,to ensure the rust.Flanging edge backflow design increase ventilation,reduce vibrathion and noise,improve fan's stability.
Fan blades are adjusted by intelligent dynamic-balance tester,ensure the fan smooth running,lower vibration,less noise,increase stability and service life.
Motors with aluminium-magnesium alloy shell,good heat loss,high effiency,reasonable dimension,light weight,low current,big torque.
Product Parameter
Model

Fan blade dimeter mm(mm)

Fan blade speed rpm(rpm)

Voltage (V)

Grade

Rate

Power

Airflow

Fan Outer Size(W*H)




(mm)

Gofee-1120

1000mm

650r/min

380v

6

50HZ

450W

19800m

³

/h

1120/1120/400m
Product Details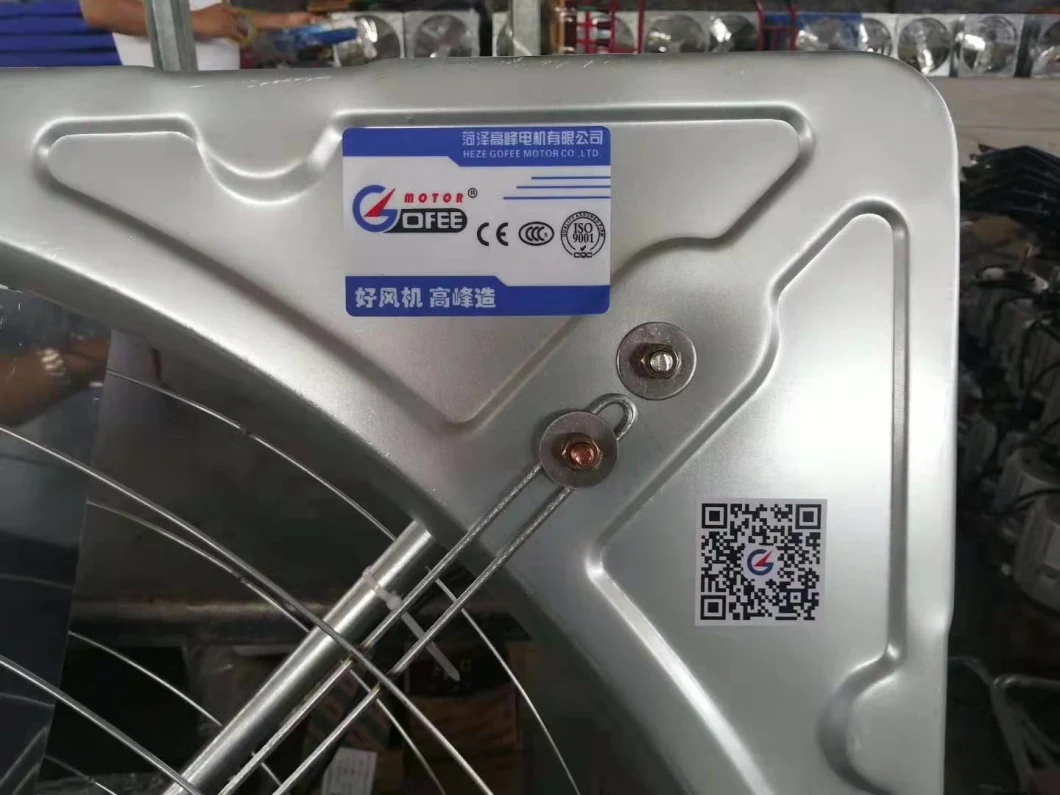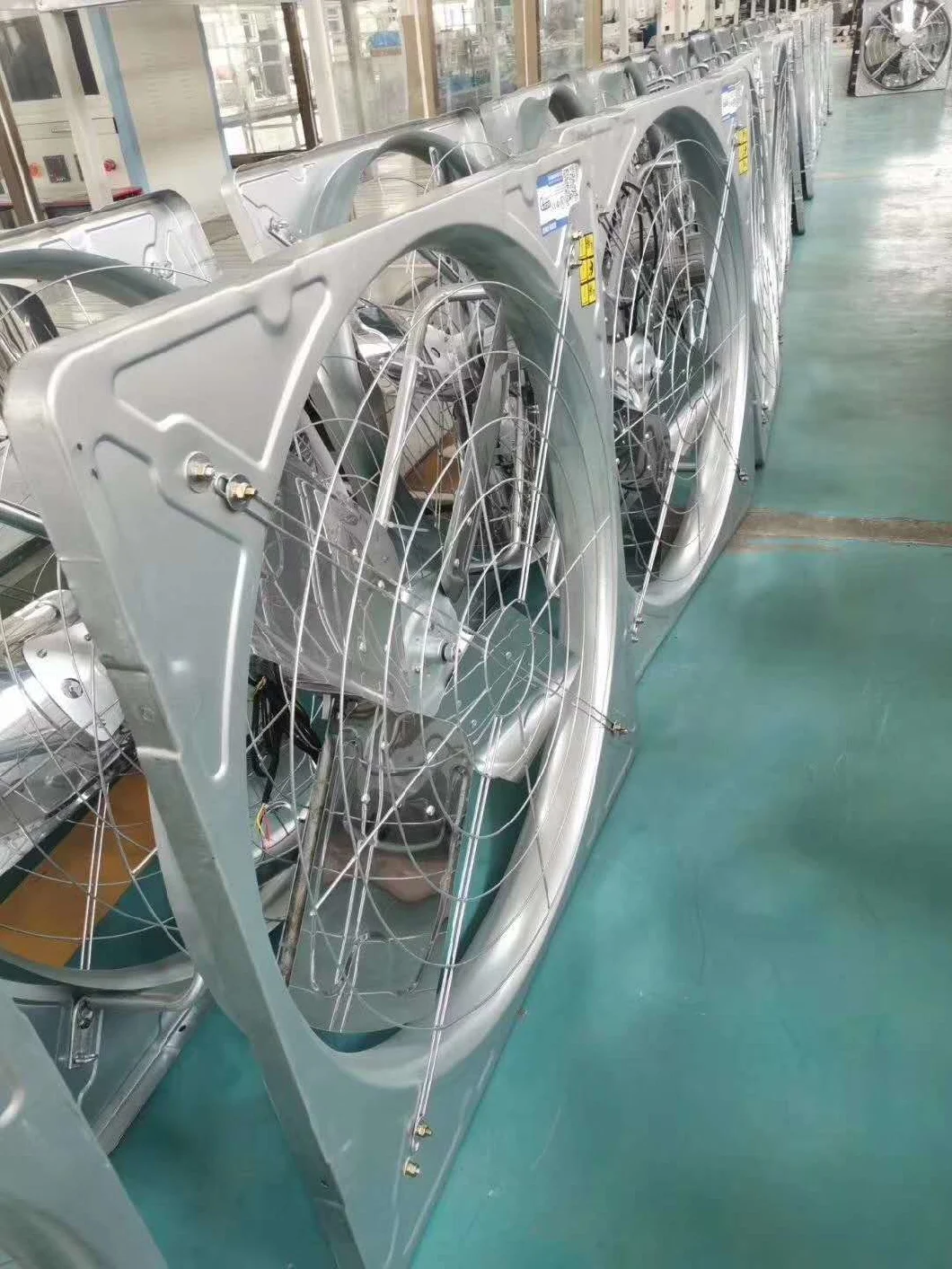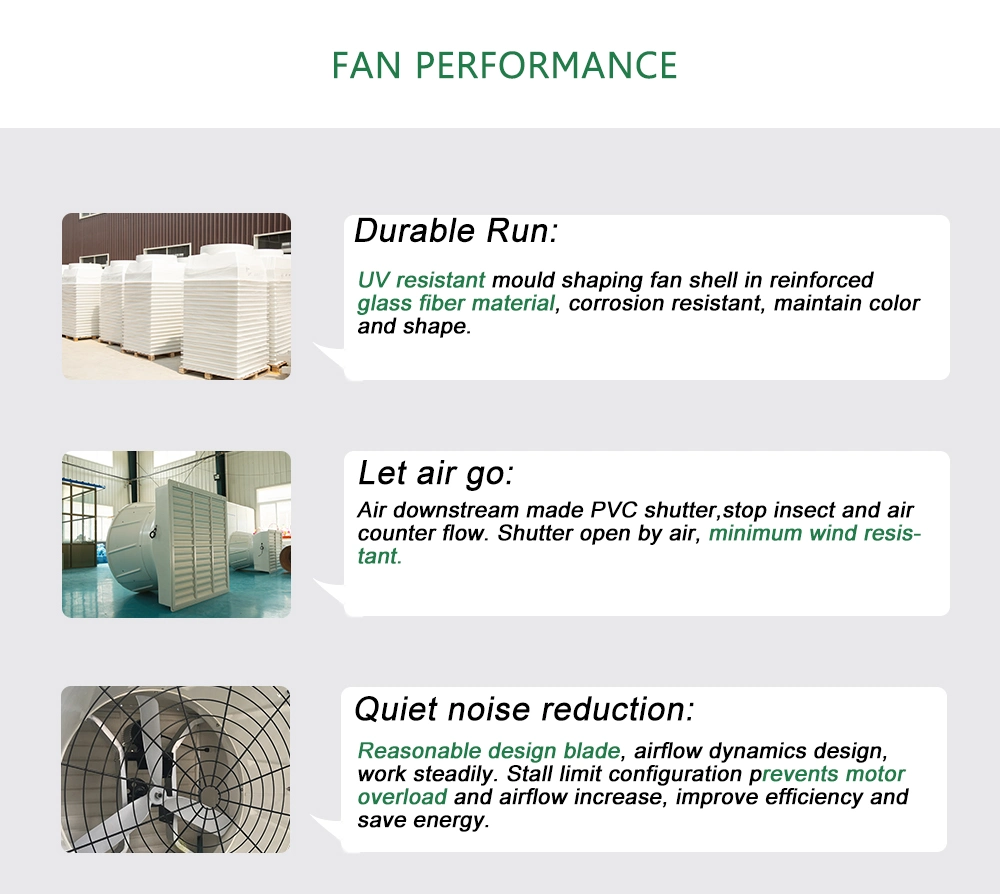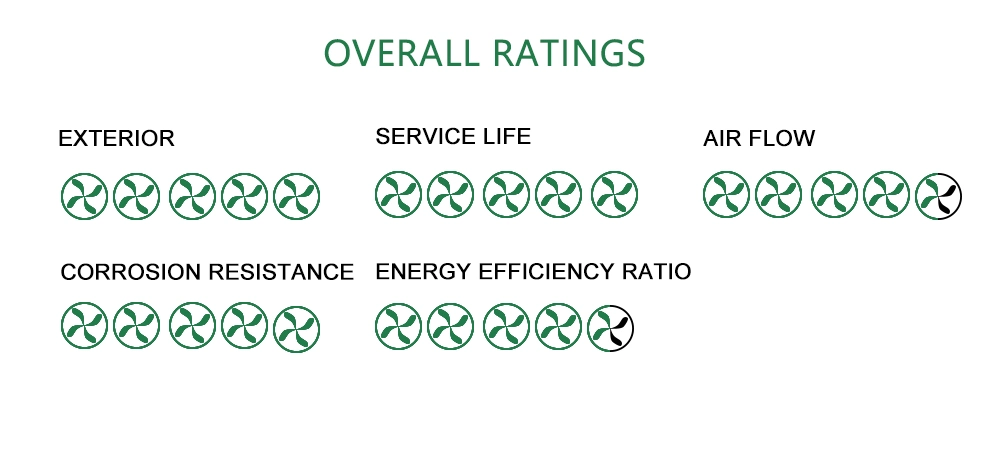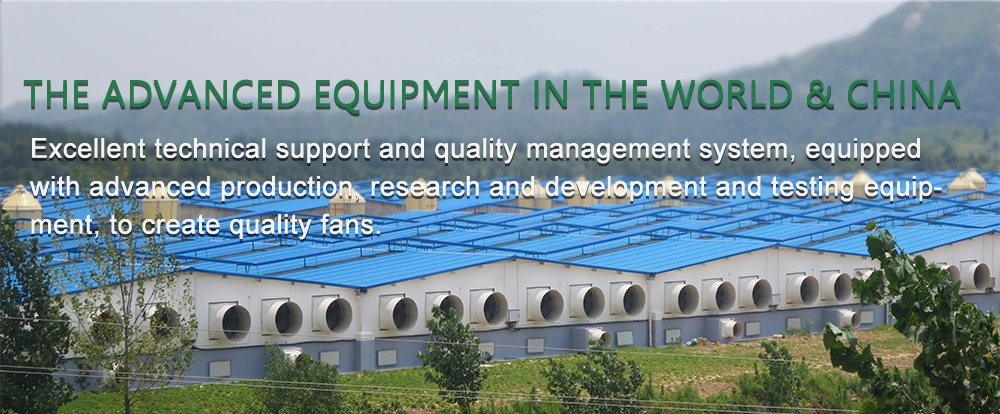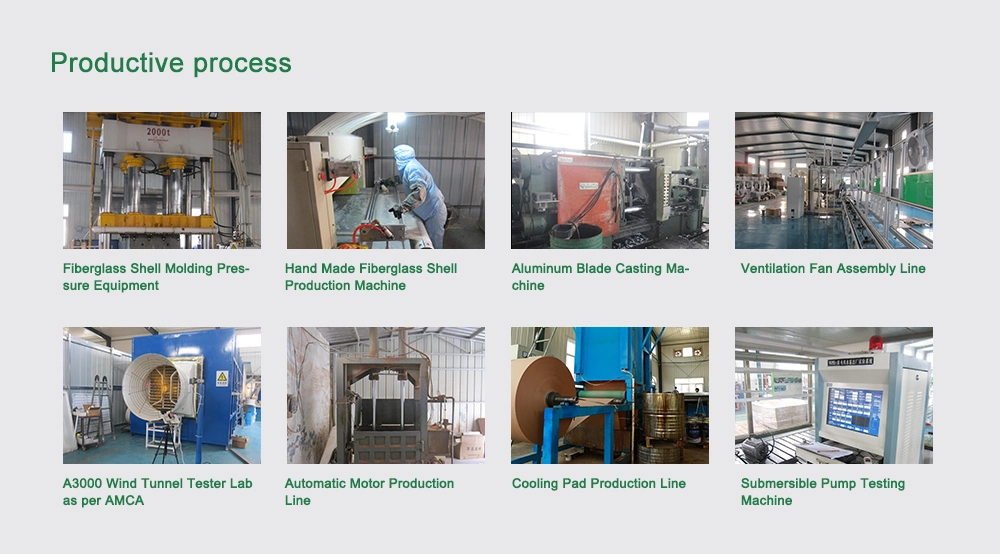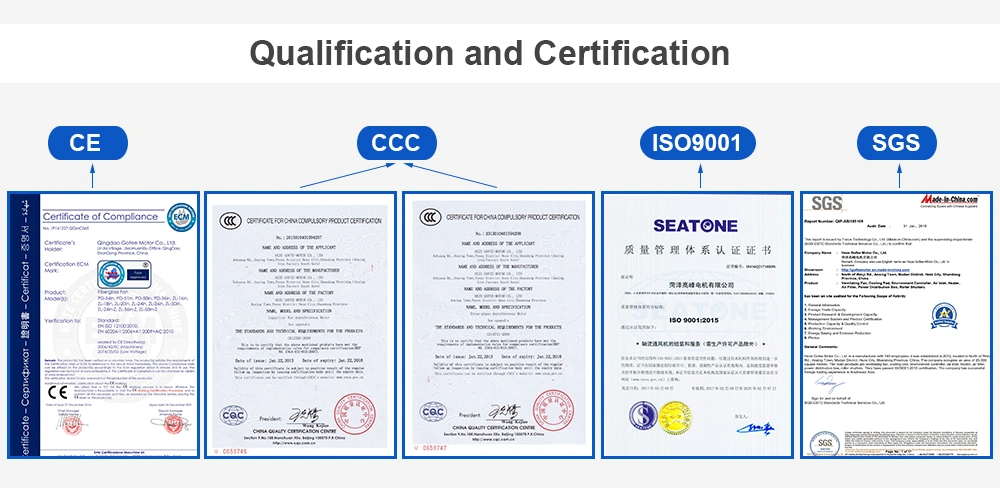 Heze Gofee Motor Co., Ltd. Established in 2008, our company is a exhaust fan manufacturer specializing in cooling pad,poultry equipment,evaporative cooling pad,industrial exhaust fan,ventilation fan,axial fan, under the brand name of "GOFEE".
Our factory is manned over
200 staff members
and
20 engineers
. with
20000 sq.m. area
. We have an annual production capacity of
50,000 sets
exhaust fans,
200,000 sets
of motors,
20,000 cubic metre
of cooling pad.
Website: gofeemotor.en.made-in-china.com
Showroom:http://gofeemotor.en.made-in-china.com